The Greater Cincinnati Red Cross is asking the public to nominate frontline workers for the Hero's Award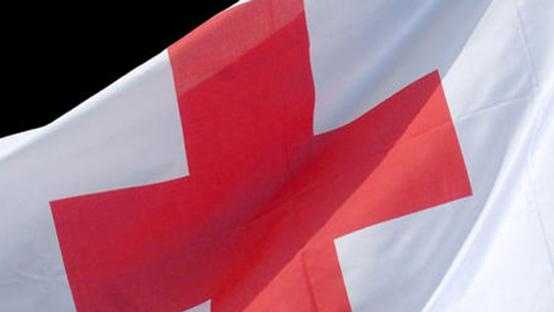 The Greater Cincinnati Tri-State Chapter of the American Red Cross is seeking help from the public to recognize and honor the workers who served on the front lines during the COVID-19 pandemic. Red Cross and Cincinnati Bell will host a virtual event in April. Workers can be volunteers or be employed in healthcare, education, law enforcement, food and agriculture, or transportation. It could be a frontline nurse caring for COVID-19 patients, a person helping out groceries to an older neighbor, or a teacher helping students adjust to virtual learning. "Cincinnati Bell has a firsthand understanding of the commitment needed by those on the front lines during the pandemic," said Stephanie Byrd, the Central and Southern Ohio Region executive director of the Red Cross. "I am grateful for your support and this opportunity to celebrate and recognize the heroes who perform important ministries with strength and trust in these unprecedented times." Nominations can be submitted here: https://bddy.me/3aaJjOd
The three-state chapter of the American Red Cross in the greater Cincinnati area is seeking help from the public to recognize and honor the workers who served on the front lines during the COVID-19 pandemic.
The Red Cross and Cincinnati Bell will host a virtual event in April to recognize frontline workers.
Workers can be volunteers or employed in the health, education, law enforcement, food and agriculture, or transportation sectors.
It could be a frontline nurse looking after COVID-19 patients, a person who helped an elderly neighbor bring groceries, or a teacher who helped students adapt to virtual learning.
"Cincinnati Bell has a firsthand understanding of the commitment needed by those on the front lines during the pandemic," said Stephanie Byrd, Red Cross chief executive of the Central and South Ohio region. "I am grateful for your support and this opportunity to celebrate and recognize the heroes who do important ministries with strength and confidence in these unprecedented times."
Nominations can be submitted here: https://bddy.me/3aaJjOd