Cincinnati City Council will vote on a proposed funding plan for a West End FC Cincinnati stadium on Monday, despite a majority of city councilors not saying they support the proposal.
The vote would take place shortly before the Major League Soccer Board of Governors meeting in New York City on Tuesday. MLS has postponed awarding the next franchise round twice, despite Nashville receiving one in late December. Cincinnati FC competes with Sacramento and Detroit.
The meeting convened by Mayor John Cranley on Monday will be at 4:00 p.m. The regulation will also be discussed at 1 p. M. In the Committee on Budgets and Finance
Councilors David Mann and PG Sittenfeld announced the funding plan on April 6 and released the full text of the legislation on Wednesday.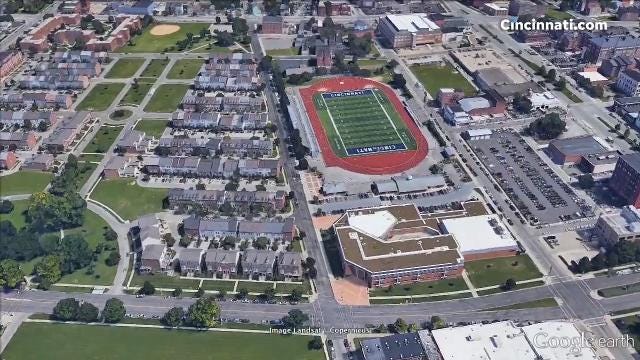 The proposed six-page ordinance and a seven-page memorandum of understanding describe both the city's obligations to pay for infrastructure for the stadium and the team's obligations to schools and the West End neighborhood.
Three council members have publicly expressed their support for the current agreement: Mann, Sittenfeld and Amy Murray
Four are against it: Tamaya Dennard, Chris Seelbach, Wendell Young and Greg Landsman
Councilor Jeff Pastor supports the construction of a stadium in the West End but said he would vote against the deal unless there is a written benefit agreement or "exceptional circumstances that require immediate action".
Vice Mayor Christopher Smitherman did not say where he stands.
More: Timeline of Cincinnati's 17 month search for a stadium
More:Jeff Pastor says no to Cincinnati's no-CBA plan
More:FC Cincinnati Land Swap OK from Cincinnati's School Board
More:First Month Free: Subscribe to unlimited digital access to Cincinnati.com
If it passes and MLS franchises Cincinnati FC, the city would spend $ 33.8 million on roads and other infrastructure for the 21,000-seat stadium. This money comes from several sources:
$ 8 million from the TIF Downtown / Over-the-Rhine East district.
$ 7.2 million from the sale of Blue Ash Airport.
Up to $ 1.5 million annually for 30 years from Hamilton County's hotel tax district.
$ 2.5 million from the city's capital fund.
Legislation requires Cincinnati FC to make payments to the Cincinnati Public Schools (CPS) in lieu of taxes, support an affordable housing plan, and sign a welfare agreement with residents of the West End. The team will commit to:
Pay privately for the stadium on the 13 acre site that is now Taft IT High School's Stargel Stadium. Funding would come through the Greater Cincinnati Redevelopment Authority, formerly known as the Port, which would own the stadium.
Paying 25 percent of stadium property taxes to CPS, estimated at $ 25 million over 15 years.
Conclusion of a 30-year Community Benefits Agreement (CBA) with West End stakeholders.
Addressing stadium-related "quality of life" issues in the West End such as noise and light pollution, traffic, litter and safety,
Contribution to "no less than $ 100,000 a year for West End community groups".
Transfer of purchase options on 60 parcels in the West End to a private developer for use for "affordable housing".
Commitment to Cincinnati's economic inclusion goals in terms of ceasing women and minority businesses in the stadium.
Payment of the applicable wages for the stadium and infrastructure construction.