Talking Trash With Laura Markley, waste and plastics researcher at the College of Engineering and Computer Science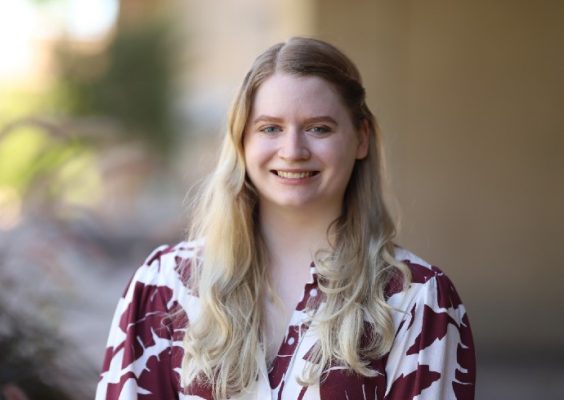 Laura Markley is a scientist and communicator and has woven these two skills together throughout her academic career. Currently a Ph.D. Markley, a civil and environmental engineering candidate at the College of Engineering and Computer Science (ECS) studies plastics, water pollution, and public perception of environmental and sustainability issues.
She is also the driving force behind the WasteFreePhD.com blog, where she writes on the science of sustainability – including her own research – and provides insights into practical ways the common consumer can reduce waste.
The product of two sustainability-minded parents, Markley was passionate about the environment from a young age. After attending a marine science class in high school, she fell in love with studying water and water sciences. She received a BS in Environmental Geosciences from Eastern Connecticut State University and a Masters in Earth and Environmental Sciences from Lehigh University, where she studied the formation of iron minerals in soils as an indicator of paleo-precipitation.
Driven by a constant thirst for knowledge (pun intended), Markley finished her two previous degrees and thought about how much more she wanted to learn. "After completing my undergraduate studies, I felt that the more I learned, the more I learned that I didn't know anything," she says. "I decided to do my master's degree. That flew by and then I said, "I still don't know anything!" So I ended up here in Syracuse and worked on my doctorate. "
When looking for a Ph.D. Markley knew she wanted to do more water-based research. She was impressed by the interdisciplinary possibilities of the ECS Center for Environmental Systems Technology and the EMPOWER program at Syracuse University. Markley is jointly advised by Charles Driscoll, University Professor of Environmental Systems and distinguished Professor of Civil and Environmental Engineering, and Andria Costello Staniec, Chair and Associate Professor of Civil and Environmental Engineering.
"Laura is one of the most versatile and dedicated doctoral students I've worked with," says Staniec. "Their commitment to sustainability is evident both in their research and in their broad public platform for environmental education. Laura has already proven herself as a leader in both areas and is ready to have a major impact. "
Markley's dissertation encompasses three unique projects linked by their relationship to the impact of plastics on the life cycle.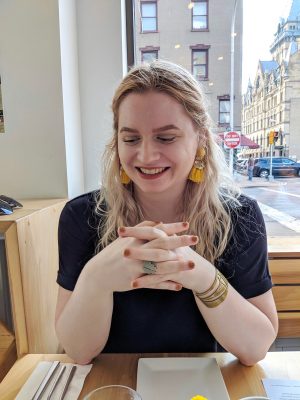 First, she examines the effects of certain stressful conditions – like leaving the car on a hot summer day or exposure to ultraviolet light – on single-use plastic water bottles. Markley is using breast cancer cells to study whether these conditions cause estrogenic chemicals from the bottle to leak into water, and what possible effects this has on human health.
For her second project, Markley uses survey data from a 2019 social media campaign called #FuturisticFebruary to study household waste generation and consumer perspectives on waste, sustainability and pollution.
The campaign encouraged participants to document all non-perishable waste for a month. By analyzing participant data, Markley not only learns more about the makeup of waste at the household / individual level, but also how environmental attitudes and knowledge of environmental issues feed into the equation.
"The survey asks general questions about how respondents see the sustainability of their waste and pollution problems, but also specific questions like," Do you think there are plastic floating islands in the ocean? "", She says. "Looking at this data is helpful in understanding where we might need to improve our communication on certain scientific topics related to sustainability."
Markley is currently spending most of her time on her third project: researching the abundance, distribution and potential sources of microplastics in Lakes Onondaga and Skaneateles. With funding from the New York State Water Research Institute at Cornell University through the US Geological Survey and with the help of the Upstate Freshwater Institute, she collects grave, bucket and net samples from the two lakes seasonally to develop a profile of microplastic concentrations with space and time .
According to Markley, 20% of the annual inflow from historically polluted Lake Onondaga comes from sewage (a common source of microplastics), with additional potential sources coming from street litter runoff from surrounding urban areas and from combined sewage overflow events. In contrast, Lake Skaneateles is relatively unspoiled and provides most of the drinking water for the city of Syracuse.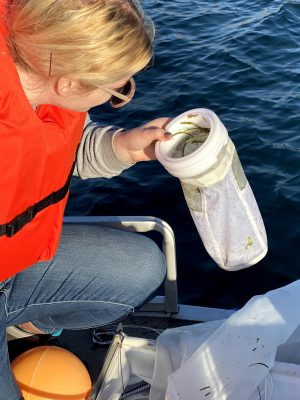 "Our preliminary results show that not only where we take samples, but also the way we take samples changes the microplastics we collect. What we have seen is that microplastics can be very different in these ecosystems and come in all kinds of colors, shapes and forms. Microfibers that come off when you wash or wear or use textiles are common but not well understood, "says Markley.
When she's not in the lab, Markley works at WasteFreePHD.com, where she shares cutting edge research, studies the science of garbage, and documents her ongoing commitment to reducing her own waste. She started the blog in 2018 to address an increase in misinformation in the waste-free movement.
"I noticed that there is a lot of bad information about zero waste and about plastics in general," she says. "I wanted to make this information more accessible to people and also provide the scientific citations to back it up."
Markley's fluent delivery of science to laypeople is evident on her blog, which offers approachable, non-dogmatic strategies for reducing your own waste.
"Not everyone necessarily has an interest in or access to science, but they have a right to it," she says. "I wanted to create a place where people could get information and make their own decisions about their behavior instead of knowing what to do."
Markley also has a sideline in graphic design, another interest she got from a young age when she recently designed a vegetable cookbook with minimal waste called Fetagetaboutit.
"I learn very visually, so I found it important to include graphic elements in science communication," she says. "If I have to learn something by reading it, I will never learn it."
In honor of Earth Day and Month, which is celebrated in April, Markley offers her tips for anyone trying to reduce their waste at the individual or household level.
Look at your food waste. Make an assessment of how much food and what types of things you are throwing away, and see if there are any ways to compost that waste. Landfill food degradation is a huge source of methane, according to Markley, but food waste is one aspect of garbage that is often ignored.
Plan your meals and shopping lists. Another tip for reducing food waste is to plan your grocery list and meals for the week before you go to the store. Then you have a plan for all of the groceries you buy and make sure none of them go to waste.
Perform a waste audit. You can look at all of your trash for the week and see what kinds of things you have most of the time. Do you throw away a lot of paper towels? Or throw away excess shipping containers and materials from online shopping? Better awareness of how much waste you generate and what are the main sources of it can be a first step in reducing it, says Markley.
Gradually replace single-use / single-use items. Markley recommends focusing on small changes that you can make over time as you run out of existing supplies. If you run out of paper coffee filters, you can buy a reusable one. Instead of buying more paper towels, invest in cloth napkins. If you run out of plastic water bottles, consider buying a reusable / refillable one that you can use every day.
Shop secondhand. Whether you're looking for a new piece of furniture or want to spice up your wardrobe, there are plenty of used options that can save you money and keep resources floating around. If you are shopping second hand, you can also tailor furniture or clothing to suit your needs, making them more unique to you!
Markley emphasizes the need to move beyond perfection when it comes to reducing our carbon footprint. "There's a lot going on right now without anyone telling them they only have to make one jar a year or something crazy," she says.