Posted on: September 10, 2019, 9:57 am.
Last update on: September 10, 2019, 11:45 a.m.
The Ohio gaming industry had a strong final full month of summer when the state casinos and racinos combined won $ 164.3 million, up 4.2 percent from August 2018.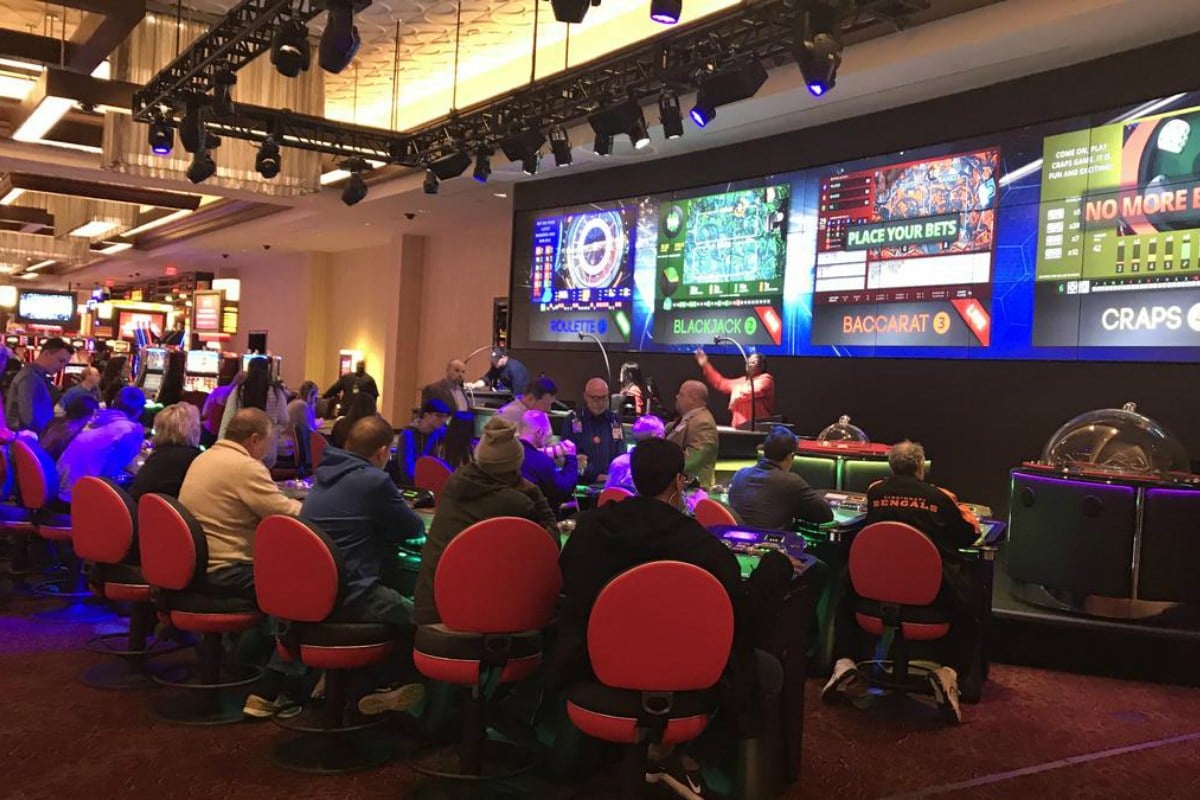 Social gaming tables at JACK Ohio casinos help increase gaming winnings. (Image: JACK Cincinnati Casino)
Buckeye State is home to four commercial casinos and seven Racino venues that do not allow table games. Data from the Ohio Casino Control Commission shows the casinos won $ 71.4 million in August, and the Ohio Lottery shows the Racinos kept $ 92.9 million off their Video Lottery Terminals (VLT).
Commercial casinos saw their gross gaming revenue (GGR) increase by 1.6 percent, while the racinos performed even better at 6.3 percent.
Despite a 3.2 percent P&L decline, MGM Northfield Park, near Cleveland, and its 2,300 VLTs led the way with profits of $ 20.7 million.
It was followed by the four major casinos: Hollywood Columbus (US $ 19.1 million), JACK Cleveland (US $ 18 million), Hollywood Toledo (US $ 17.2 million) and JACK Cincinnati (US $ 17.1 million). Only JACK Cincinnati reported a monthly profit decline from the previous year.
Change of ownership in Ohio
Billionaire Dan Gilbert, founder of Quicken Loans and JACK Entertainment, is finally home recovering from a stroke he suffered in May. The owner of the Cleveland Cavaliers is in the process of reducing its stake in the gaming industry.
In May, JACK completed the sale of the Greektown Casino hotel in Detroit for $ 1 billion to real estate investment trust VICI Properties of Penn National Gaming and Caesars Entertainment. Gilbert's gaming unit is also in the process of selling JACK Cincinnati and Turfway Park, a parimutuel horse racing facility in northern Kentucky, to Hard Rock International for $ 780 million.
Once the latter deal is finalized, JACK Entertainment will only have two properties: JACK Cleveland and JACK Thistledown.
Since the beginning of the year, the commercial casino GGR has grown 1.6 percent to $ 569.6 million. The Ohio Lottery's 2020 fiscal year began in July and for two months the racinos have been off and running in a strong fashion. The VLT stake is $ 184.8 million, an increase of nearly five percent.
Sports betting update
Video lottery terminals have served as a lifeline for riders in Ohio as the seven slot-like machines have kept the state's seven Racino venues busy and the proceeds have helped fund wallets. The Racinos set a record in sales in fiscal 2019 by winning more than $ 1 billion.
Adding sports betting would only keep the industry growing, the Riders say. Ohio is now surrounded by neighboring states that have already operated legal sports betting after the Supreme Court ruled in May 2018 to lift the federal ban.
People in Pennsylvania, West Virginia, and Indiana can all enter into legal sports bets. Ohio has passed a law to create a sports games advisory council, but it was not enacted.
"My goal is still to clear the sports betting bill by the end of the year," said Rep. Dave Greenspan (R-Westlake) to Casino.org earlier this year. He added that the legislation is supported by both parties.
Ohio Legislation is rejoining this month and is expected to take up the issue of sports betting.