Men's College Basketball: No. 3 Illinois beats Rutgers, No. 5 Iowa to reach the Big Ten title game at college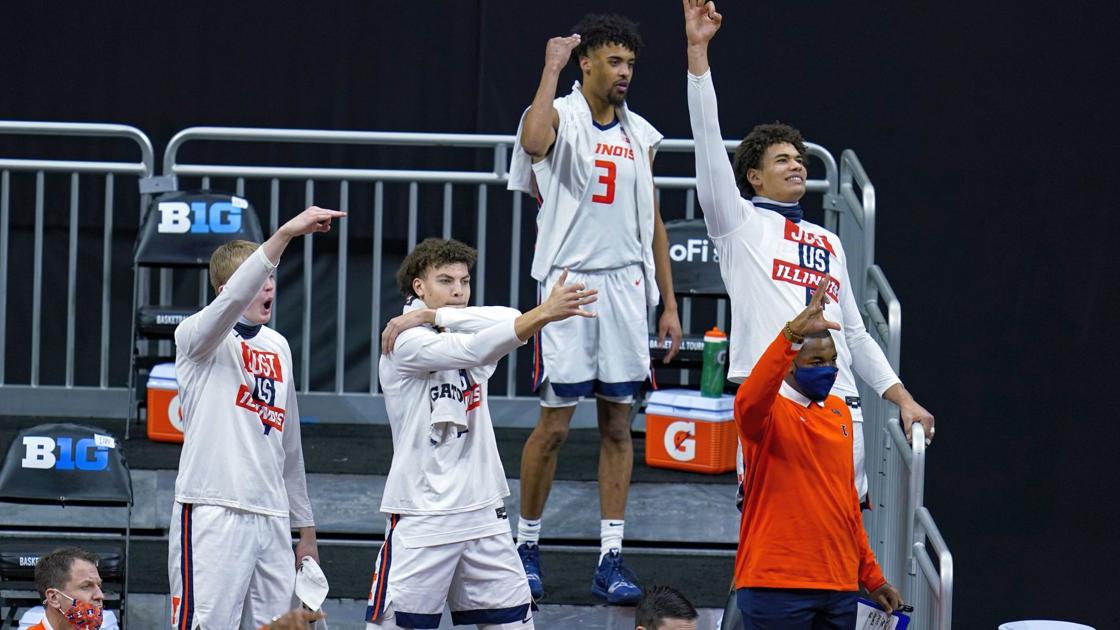 UC Davis 55LAS VEGAS – Successful preparation of Napa's alumnus Christian Amadou Sow achieved a season high of 23 points when the gauchos defeated the Aggies in the semi-finals of the Big West Conference tournament on Friday evening and met UC Irvine in the championship game on Saturday.
Sow made 9 out of 10 off the free throw line, shot 7 against 12 and added seven rebounds with two steals. JaQuori McLaughlin added 17 points for UC Santa Barbara (22-4). Ajare Sanni added 16 points.
McLaughlin scored the first four points as Santa Barbara never ran behind, led at break at 12, and was never seriously challenged in the second half. The gauchos were 28 out of 34 on the free throw line while the aggies were 6 out of 8.
Christian Anigwe had 15 points and eight rebounds for the Aggies (10-8). Elijah Pepper added 13 points. Damion Squire had seven rebounds.
Butler 70, Xavier 69, OT NEW YORK – Chuck Harris immediately pocketed a 3-pointer and the winning free throws three seconds ahead in overtime when the Bulldogs with 10th seed ousted the Musketeers in the Big East on Wednesday night.
Butler fell on Creighton # 17 on Thursday.
Xavier (13-8), the tournament's seventh seed, turned off the lights in the first half, taking 17 of 29 shots (59%) and building a 40-26 lead at halftime.