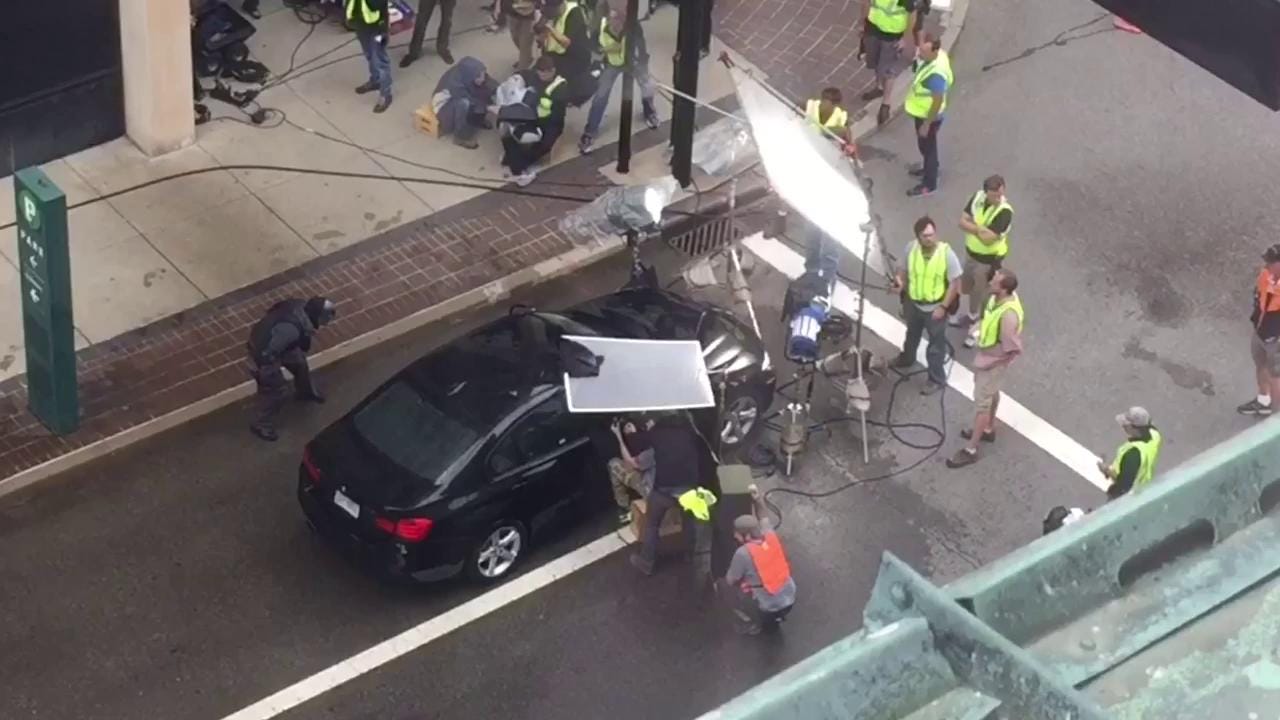 Don't be surprised if you spot a car chase or hear a hail of (simulated) gunfire around Cincinnati in the coming weeks – Bruce Willis is coming to town.
Filming of Willis' upcoming action film "Reprisal" will begin on Monday. Willis will appear as a veteran and banker who uses the healing powers of kicking the ass to deal with his post-traumatic stress disorder and support his diabetic daughter after a robbery.
What to expect from Monday to Wednesday:
Periods of gunfire sounds in Yeatman's Cove along Pete Rose Way on Monday, August 7th, from 7am to 7pm.
The road will be closed on the waterfront south of Freedom Way on Rosa Parks Street, resulting in a detour via Marion Spencer Way on Tuesday, August 8, from 10 a.m. to 3 p.m.
Traffic restrictions and the sound of gunfire on Roebling Bridge on Wednesday 9 August from 11am to 3pm.
Filming is also expected to take place in Over-the-Rhine and at Cincinnati State University. The city will be posting traffic information on Twitter at @RoadmapCincy.
Directed by Brian A. Miller, "Reprisal" is the latest Emmett / Furla / Oasis film to be made in Cincinnati, including the 2017 releases "Inconceivable" with Nicholas Cage and "The Life and Death of John Gotti" with John Travolta.
The first such film, "Marauders" (2016) with Willis, marked the beginning of a strong and profitable relationship between the city and EFO Films, said Kristen Schlotman, director of Film Cincinnati.
"It's a two-way partnership and the city is winning," Schlotman said. "I can't tell you how many people have called, excited to find out where Bruce Willis will be next week."
Bringing filmmakers to Cincinnati, however, is more than just hype. According to a study by the University of Cincinnati Business Center, 10 local productions raised $ 38.3 million to the city's economy in 2016.
This means jobs for Cincinnati actors and extras, crew members, and the entourage of other artists that are required to get Willis to do the perfect hairstyle and get ready to put some names on screen, Schlotman said.
The city of Cincinnati is often as a star in these films as the actors themselves.
Roebling Bridge is a popular destination for standoffs and more artistic shots, while Dixie Terminal's fascinating mosaics can be seen in both "Mauraders" and "Rain Man" from 1988.
Over-the-Rhine has not only graced the screen in George Clooney's "The Ides of March", but also in "Little Man Tate" and "A Rage in Harlem" from 1991 and in the film "Eight Men Out" from 1988 .